Green Crescent Translations accepts all major credit cards, checks, money orders, interbank transfers, PayPal, Western Union and direct deposits. Purchase orders can be accepted from established U.S.-based clients that have undergone credit approval. Retainers are otherwise required.
Credit Card

Green Crescent accepts all major credit cards. Please note that credit card charges will appear on your statements as GREEN CRESCENT or GREEN CRESC.
You can download our standard credit card authorization form below:
Check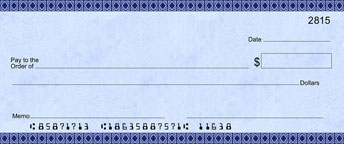 Green Crescent accepts all manner of bank checks cashable within the United States including personal checks, business checks, cashier's checks, money orders, certified checks and traveler's checks. All checks must clear before being credited.
PayPal

Paypal is a full service credit card gateway accepting Visa, MasterCard, American Express and Discover and offers the benefit of additional security for those who do not want to share their credit card or bank details.
Western Union

Western Union is one of the world's best-known means of sending and receiving funds either online or in person with offices around the world.
Bank to Bank Transfer
Green Crescent maintains depository accounts in the United States. Please inquire for our wire transfer details.