Top-quality professional language translation services in over 100 languages since 2003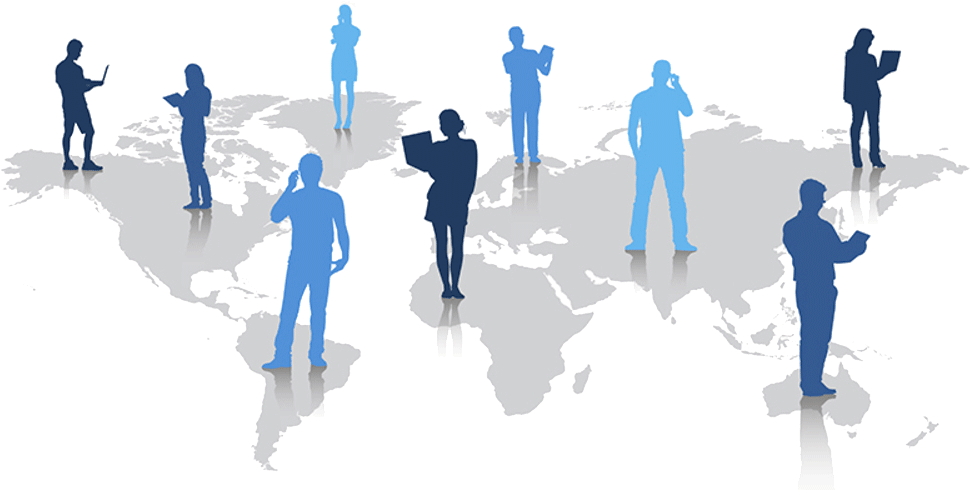 Since 2003, Green Crescent has specialized in providing clients large and small with quality language translation services at competitive rates.
We have translated millions of words in over 100 languages for clients that include governments and international organizations, Fortune 500 companies, NGOs, as well as for small businesses and individuals. We are even a prime outsourcer for other translation firms. Click here to see a list of our recent clients.
Green Crescent is staffed by a team of experienced professionals working both on-site and at locations around the world utilizing state-of-the-art technologies that allow us to manage our projects efficiently which translates into better quality as well as lower costs for our clients.
Our team stands ready to perform a wide range of services including the translation of documents that require specialized technical, legal, medical, scientific, engineering, business, financial, marketing, and IT terminology to name just a few.
Green Crescent is the perfect choice for organizations with a need to communicate effectively yet find the cost of employing a team of in-house linguists inefficient. We offer complete language solutions for all your language and communication needs and will customize our translation services to the requirements of your project and your budget.
The pricing structure of a language translation project involves a number of variables that together make each project unique. Some of these variables include:
Service (Simple, Standard, Critical, etc.)
Language pair and dialect
Subject matter and register
Specialized or industry-specific vocabularies
Formatting and design requirements
Turn around time
Quality control (terminology vetting, back-translation, etc.)
Below you can find some of the more common services that we provide:
Configure Our Services to Fit Your Needs
| Service | Description |
| --- | --- |
| Simple Translations | Translation for which the goal is basic communication. These are translations performed by a single translator without the assistance of an editor or proofreader and should not be considered polished work suitable for most use cases. Though they are typically of good quality, simple translations are really little more than "rough drafts" and no subsequent editing, proofreading or other quality control is provided. These translations are ideal for personal letters, informal communications, as the first draft of work that will later be edited, or just to get "the gist" of a given text. |
| Standard Translations | Such translations proceed with the goal of producing a quality translation suitable for use in everyday circumstances such as business correspondence, websites, reports, presentations and similar uses. Our standard translation service includes translation, editing, and proofreading. |
| Organization Critical Document Translations | These are translations for which perfection is a must. This option is recommended for texts that are to be printed on a large scale, technical texts, legal contracts and patents, medical documents or in any case where an error could prove critical or costly. A minimum of three linguists review each translated line and multiple rounds of proofreading are performed. Subject matter experts (SME's) are employed as needed. |
| HIPAA/HITECH Compliant Medical Translation & Related Services | Green Crescent has implemented protocols to comply with HIPAA/HITECH regulations which you can read about here. Such medical translations shall not only be treated as "organization critical" but we will seek to implement appropriate digital security and legal safeguards for each and every project subject to HIPAA/HITECH regulations. |
| Legal Translations | Green Crescent's elite group of linguists with subject matter expertise in specialized legal fields stand ready to assist you in the translation of all manner of judicial, administrative and private legal documents. Virtually all countries recognize that delivery of documents for translation does not damage attorney-client privilege and we can take extra security steps to ensure strict confidentiality upon request. |
| Technical Translations | Technical translations include any text with specialized vocabulary or language registers requiring additional research and terminology vetting. Typical technical subject matter includes legal, medical, scientific, engineering and IT topics, though any text that employs industry-specific terminology or neologisms may be considered technical in nature. These are translations that cannot be performed by generalists alone, but rather require the participation of linguists with specialized knowledge of the technical subject matter at hand. |
| Document Formatting and Conversion | Source texts provided in standard Microsoft Office format (Word, Excel, PowerPoint) can be formatted at no additional charge. Texts delivered in PDF, as paper copies, scans or in some other non-editable format typically require the use of dedicated OCR software and/or manual transcription in order to convert the text in question into an editable electronic format. For texts with complex designs, a desktop publishing specialist may be required. |
| Localization | Translation aimed at a special target market that utilizes a specific non-standard language variety or dialect. Green Crescent is able to accommodate requests for localized language translation. For example, "Mexican Spanish," "Brazilian Portuguese," "Canadian French" or "White Hmong." |
| Rush Service | Optimal output for translation is anywhere from 1,000 to 3,500 words per day. Our project managers generally also require additional time for project setup and organization of 2 to 3 days depending upon the language pair. If you require expedited service, Green Crescent can normally accommodate such requests. However, please be advised that rushing translations often comes with trade-offs that affect both price and consistency. Please consult a project manager for details. |
| Additional editing and/or proofreading | With each additional round of editing and proofing, the error rate of a document approaches the perfection horizon. Clients have the option of purchasing additional editing and/or proofreading to be conducted by separate linguists. We also offer editing and proofreading services as independent services for clients whose document has been translated elsewhere. |
| Back-translation | Often a necessary part of the quality control process when translating highly technical documents or for critical translations where an error could be costly. Back-translation involves the process of having an independent linguist translate a previously translated text back into its original source language without reference to the original. The results are then compared with the goal of verifying the intelligibility, correctness and fitness for use of the original translation. |
| Peer review | Professional focus group services involving a "read-through" by one or more linguists otherwise uninvolved with the original translation process in order to provide feedback on the quality, style and the overall fitness of a text for its declared purpose. |
| SME review | A targeted form of peer review by non-linguist, subject matter experts can be an important part of the quality control process for highly technical texts. |
Additional Language Services
In addition to translation, Green Crescent offers a variety of other language services in such areas as interpretation, transcription, website design and development, and desktop publishing.
Discounts
Volume discounts are available for large projects and long-term clients as well as for non-profits, charities, NGOs and governmental organizations.
Minimum Fee
There is a minimum project fee of $75 USD per language that can be reduced or eliminated for regular clients.